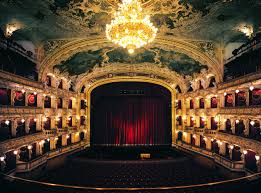 Dream Theater

The Dream Theater is a photography technique created by the performing artist Rolando Nuztas to develope better expression in the fashion models.

The technique dynamic consists of placing the model to be strengthened in front of a crowd that will observe and press the model by the presence and quantum gravity of the audience. Also is totally directed to a live photography shooting to take out the best from the models.

The fashion photography would be consider as a performing art just after the Dream Theater start being tendency.